Carrying out your carbon assessment/action plan with a service provider or ... in-house: How do you choose?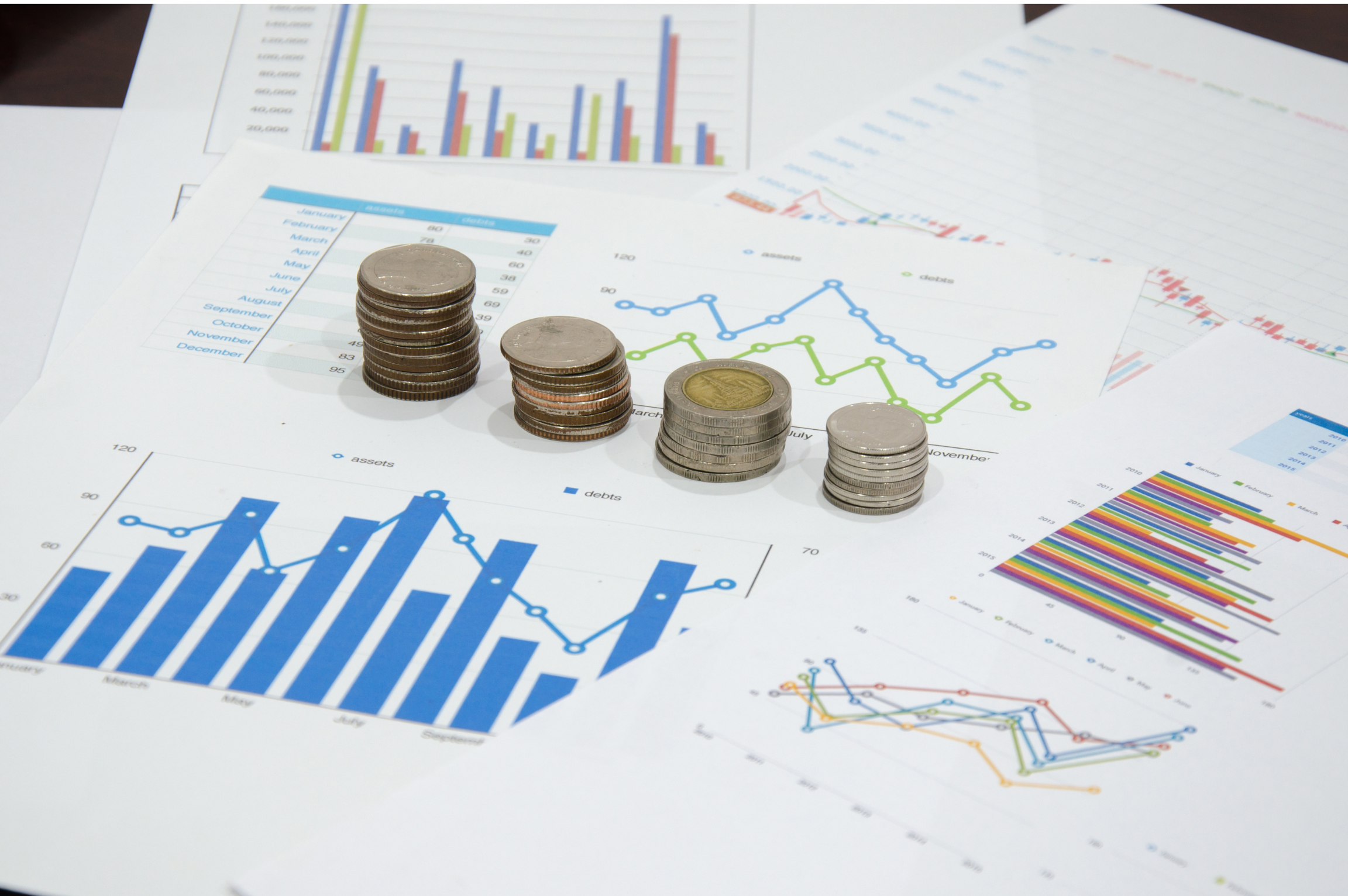 Faced with the ecological emergency threatening our way of life, organizations today face a major challenge: decarbonization.
However, while the primary aim of this approach is to reduce our carbon footprint and adopt more environmentally-friendly practices, there is much more to this transition than simply ecological responsibility.
In fact, it also offers a unique opportunity to stand out from the competition, while making substantial savings and enhancing our Carbon Competitiveness®.
To achieve this objective, which reinforces and strengthens the company's long-term viability, the first essential step is to draw up a "Carbon Plan": assessment + actions to reduce GHG (greenhouse gas) emissions.
The question then arises: should you carry out these actions in-house and thus take full control of your carbon future, or call on an external service provider, which is simpler in the short term, but also more costly and a factor in dependency?
This choice is crucial: it influences not only the accuracy of the assessment, but also the appropriateness and ease of implementation of emission reduction measures.
In this article, we'll explore the different options available for creating a "Carbon Plan", weighing up the advantages and disadvantages of each approach to help you make an informed choice.
1. What is an organization's carbon footprint/plan?
1.1 The challenges of a carbon assessment/plan
2. Carrying out the carbon assessment/plan in-house
3. Choose an online solution or service provider
3.2 Carry out your carbon assessment/plan independently and safely with GCI
What is an organization's carbon footprint/plan?
Decarbonization refers to all the actions and measures implemented to limit the carbon footprint of an organization, business sector, country or community. Directly linked to the fight against climate change, it has become a key element for entities wishing to organize their transition to a low-carbon economy.
The decarbonation strategy, or Bilan/plan carbone, is the roadmap that sets and frames the decarbonation measures implemented by an organization to design a trajectory for reducing its greenhouse gas (GHG) emissions that is effective for :
📈 Ensuring their longevity
💯 Boost their brand image
✅ Comply with increasingly stringent environmental legislation
🏅 Improve their Carbon Competitiveness®.
📝 The challenges of a carbon assessment/plan
🌿 Environmental issues
The latest IPCC report confirms once again the predominant role of human activities in climate change, and the irreversible and devastating consequences this imbalance will have on our lifestyles. That's why it's essential to make the transition to a low-carbon economy if we are to ensure that present and future generations can live in sustainable conditions.
🇫🇷 National challenges: meeting SNBC objectives
The National Low-Carbon Strategy (SNBC), was first introduced by the French Energy Transition Law for Green Growth (LTECV) in 2015. It serves as France's roadmap for combating climate change, and provides guidelines for implementing the transition to a low-carbon, circular and sustainable economy in all sectors of activity. It has two aims: to achieve carbon neutrality by 2050, and to reduce the carbon footprint of French consumption.
Companies are directly concerned by the SNBC and must drastically reduce the GHG emissions linked to their operations. Implementing a decarbonization program is therefore the first step in building their low-carbon strategy.
📑 Legal and regulatory issues :
Today, there is a wide range of legislation in place to encourage the fight against climate change and limit its impact:
➡️ The Climate and Resilience Law adopted in August 2021: provides for the development of decarbonization roadmaps for the most emitting sectors (transport, buildings, agriculture, etc.).
➡️ The French Environment Code, article L. 229-25 of which has been in force since 2020: stipulates that it is now mandatory for companies with more than 500 employees to draw up a GHG balance sheet.
➡️ The Energy-Climate Act adopted in 2019: setting a target of reducing fossil fuel consumption by 40%.
➡️ The Grenelle II law, enacted in 2010, makes the fight against climate change "a top priority". It implements this objective in three ways:
Lower energy consumption
Preventing greenhouse gas emissions
Promoting renewable energies
These laws are bound to evolve, and to become increasingly strict and rigorous in the face of the environmental emergency we have to face. That's why anticipating these regulatory requirements, by adopting a low-carbon trajectory now, enables organizations to remain compliant and ensure their long-term survival.
💪 Four steps to follow
1️⃣ Carbon footprinting
The Bilan Carbone® offers numerous environmental, economic and regulatory opportunities. Carrying out a Bilan Carbone® enables you to identify your company's main emissions and define its low-carbon trajectory. To be compliant, the Bilan Carbone® must comply with certain methodologies and databases, such as the GHG Protocol, ISO 14 064, or the Bilan Carbone® Method developed by ADEME and ABC (Association pour la Transition Bas Carbone). The organization can then set the targets it wishes to achieve.
The Bilan Carbone® is a central issue for all companies. That's why Global Climate Initiatives (GCI) has decided to democratize the process of carrying out a Carbon Foot print, thanks to a comprehensive yet easy-to-use platform, available at a very competitive price:
✅ A fluid, self-learning user path
✅ Multi-user access for collaborative GHG assessment data entry
✅ A questionnaire tailored to the company's activity
✅ Free calculation of PCF (Product Carbon Footprint according to ISO 14 067) for suppliers
✅ Reporting in compliance with ISO 14 064, the GHG Protocol and the Bilan Carbone® method
✅ More than 110 accredited experts available to support users as needed
✅ Customized support to implement your decarbonization strategy
✅ A wide range of carbon contribution projects
The Global Climate Initiatives (GCI) platform enables you to carry out your own carbon footprint/plan in full compliance, adapted to your organization's specific needs, and at the best possible cost.
2️⃣ Enlisting suppliers in your decarbonization strategy
A decarbonization strategy cannot take place without the involvement of suppliers. Indeed, they represent 50 to 90% of an organization's GHG emissions mitigation potential.
Aware of the need to link its purchasing policy to its low-carbon trajectory, GCI has developed a tool offering :
➡️ A "propagation" service: enabling automatic requests for emission factors to be sent to suppliers, along with monitoring and follow-up of responses.
➡️ A "carbon" analysis tool for bids, to give preference to those with the best carbon "weight" associated with their supplies or services, and thus organize positive carbon discrimination®.
This active collaboration between companies and their suppliers is an essential lever in the decarbonization of their operations and the ongoing improvement of their Carbon Competitiveness®.
3️⃣ Setting a low-carbon course
It's important to set clear, achievable and ambitious targets when drawing up your low-carbon trajectory. Ambition not only demonstrates a real, concrete commitment, but also delivers rewarding results every time.
The SBTi trajectory encourages companies to aim for ambitious GHG mitigation targets, quantified and consistent with their operations. They are "science-based", i.e. in line with what climate science deems necessary to achieve the objectives of the Paris Agreement.
Setting up an SBTi trajectory is therefore an effective way for organizations to reduce their emissions without forgetting to remain competitive. On the GCI platform, you can not only define your SBTi trajectory, but also compare it over time with your actual progress.
Thanks to this module, you can check at a glance whether your trajectory is in line with the objectives of the Paris Agreement, and you'll always have the tools you need to :
➡️ Tracking and measuring actions and savings over time
➡️ Simulate the potential impacts of your reduction actions to make the right decisions
4️⃣ Participate in carbon offset projects
Thecarbon contributionconsists of financing a project in relation to its residual emissions. It is achieved through the purchase of carbon credits, which correspond to one tonne of GHGs avoided thanks to the project financed, compared with a reference scenario.
Including serious contribution initiatives in a decarbonization strategy is an excellent way of improving an organization's carbon footprint. GCI offers a wide range of certified carbon contribution projects, including initiatives with the Label Bas Carbone, located in France, and others with Gold Standard or VCS certification in Europe, Latin America, Africa and Asia. As each initiative is aligned with specific Sustainable Development Goals (SDGs), organizations can choose which type of initiative makes the most sense for their activities.
Carrying out an in-house carbon assessment/plan
Internalizing one's carbon footprint is very attractive, as it is both more economical and more flexible. However, in addition to these benefits, we must also consider the efforts required.
✅ Benefits
🟢 Cost:
Carrying out a carbon assessment in-house is generally less expensive than having it done by an outside company. In fact, the company saves money because it only has to enter the data, as the emission factor databases are essentially free, the cost of the online service is always very affordable, and the first-year cost of training employees in the tool is also very limited.
🟢 Flexibility:
Internalization also offers greater flexibility. The company can adapt the process to its own needs and aspirations. In terms of time, management and approach, the company has considerable freedom of choice, and the task can be shared between a highly motivated "carbon team".
❌ Limits
While there are many advantages to carrying out an in-house carbon assessment, there are also a number of limitations.
🔴 Lack of expertise:
Even though there are training courses available to help you acquire the basic skills needed to carry out a Bilan Carbone, the fact remains that calculating a balance sheet remains a demanding exercise. As a result, the employees in charge of the assessment may encounter difficulties and a lack of knowledge, particularly concerning emissions factors, which can distort the assessment. So it's important to choose a solution with a wealth of online help, videos, tutorials, Tool Tips, FAQs and a quality hotline.
🔴 Limited time and resources :
This can be a time-consuming exercise for already busy teams. You need to choose a solution that allows you to distribute the task among a few employees, and whose training is brief and educational. You can also enlist the help of a trainee in the first year, who will set up the invaluable "data localization register" for subsequent exercises.
🔴 Higher risk of error :
Internalization can lead to the risk of error and confusion in the choice of emission factors. We therefore need to choose a solution that supports and explains the choices to be made in relation to the company's activity, with a reliable hotline and the capacity to revise/certify the balance sheet at a moderate price.
🔴 Achieving certification :
In-house implementation may be sufficient, but it can be supplemented by an external, independent verification of the results.
Choosing an online solution or service provider
💡Existing solutions
There are a number of solutions for carrying out your carbon inventory externally or externally:
👨‍💼 Consulting firms :
Consulting firms use their expertise to support their customers in carrying out their carbon footprint. They offer data entry and various tailor-made services, which can be costly and do not allow the company to take ownership of its action plan or carbon trajectory, unless these consulting services are renewed.
Using a service provider can pose difficulties if the latter does not offer a guarantee of reliability or does not adopt the recommended and recognized methodologies, considerations that are difficult to appreciate for a company with little information on this subject.
🧑‍💻 Technology platforms :
Technology platforms are excellent tools for automating the GHG emissions accounting process. By centralizing all data on the platform, it is then easier for the customer to implement an effective low-carbon strategy, thanks to the overview offered, which enables the totality of emissions emitted by the organization to be seen.
It's also the only way to get suppliers on board with our low-carbon trajectory, so we can constantly improve our Carbon Competitiveness® and take full ownership of our carbon future!
🤝 Carry out your carbon assessment/plan independently and safely with GCI
The GCI platform meets both requirements: autonomy and support from a team of carbon experts.
✅ Desacralizing the carbon footprint/inventory
The Bilan Carbone® has always been presented as a complex concept reserved for experts. However, as awareness of environmental issues has grown, everyone has come to realize that this calculation is accessible to everyone with the right tool or service at hand.
What's more, the new obligations to take into account all indirect emissions make it mandatory for all companies to take full ownership of their carbon footprint. Carbon Competitiveness® is earned every day!
On the GCI platform, users can get to grips with the tools and services needed to determine and implement their organization's decarbonization strategy in just a few hours.
In the first stage, using simple questionnaires tailored to their sector of activity, divided into 7 categories covering all 3 emission sources, users can fill in their data with peace of mind. Help, explanations, videos, tutorials, tool tips and tricks are provided throughout the data entry process, in everyday language and requiring no specific training.
At the same time, the calculations are performed and the breakdown automatically made for the various regulatory items in the 3 scopes.
Carrying out a carbon footprint/inventory is therefore not a complex task, but rather a very accessible one.
✅ Democratizing the carbon footprint/inventory
GCI has also set itself the mission of democratizing the Bilan/inventaire Carbone, making it accessible to all companies and organizations, whatever their size. Prices are transparent and competitive (between €350 and €950 for VSE/SMEs, €1450 and €2450 for ETIs, and between €3450 and €4450 for large groups).
In this way, GCI promotes greater adoption and empowerment of all stakeholders and encourages the adoption of sustainable practices to reduce greenhouse gas emissions globally and preserve our environment for future generations.
✅ The possibility of training and/or support
Some of our users would like to take part in our complementary training modules on understanding the fundamentals of climate and energy, and GHG assessment methodology. Others prefer the more practical modules: how to prepare for data collection, and how to reduce GHG emissions using the GCI platform.
In any case, these training courses provide them with cross-disciplinary skills that will help them make even better use of the platform's services, and reassure the company that it has a good understanding of the issues and solutions to be implemented.
GCI also brings together a network of over 110 certified experts in all sectors to support companies and local authorities.
They provide in-depth support in the field in terms of calculation methodology and international standards, as well as customized recommendations for reducing emissions, by identifying areas for improvement and proposing appropriate solutions.
Carrying out your carbon assessment/plan with GCI guarantees :
✅ calculation accuracy,
✅ regulatory compliance with recognized methodologies (GHG Protocol, ISO standard, Bilan Carbone® method)
✅ the best services for calculating and reducing greenhouse gas emissions
✅ of enrolling its suppliers in its low-carbon trajectory
✅ of the continuous improvement of its Carbon Competitiveness®, which has become a major challenge for the sustainability of companies and a formidable lever for action in the imperative drastic reduction of GHG emissions to which everyone must commit.
Feedback from Mercuroo on its use of the GCI platform
Bruno Carlier, Chairman of Mercuroo, carried out his carbon footprint/inventory with GCI.
His motivation: "I owe it to myself to take part in the effort to reduce greenhouse gas emissions, which contribute to global warming, out of respect for future generations. As such, the first step is indeed to measure one's "carbon weight" in order to understand and implement ways of reducing greenhouse gas emissions."
He chose the GCI platform for 4 reasons:
✅ It's a self-contained, highly operational solution
✅ A competitive solution for your small business
✅ International dimension
✅ Ergonomic, collaborative design and online help
By carrying out its Bilan Carbone, Bruno Carlier was able to respond to numerous calls for tenders which increasingly include environmental criteria. Carrying out a carbon inventory is thus becoming a competitive advantage for companies wishing to remain competitive and stand out from their rivals.
Thank you to Bruno Carlier for trusting us to carry out his Carbon Footprint® independently on the GCI platform.