Green habits for third sector and service industries
---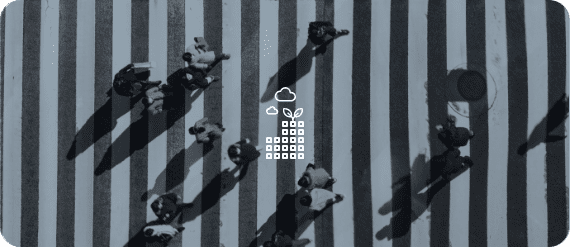 Here are a few ways to reduce your company's carbon footprint:
Make the most of natural light
Make the most of natural light in workspaces by using artificial light only in poorly lit areas, use equipment in low-power mode and unplug power supplies when not in use.
Adjust the temperature in the office
Insulate windows and air-conditioning ducts to prevent heat and cool loss, and keep the air-conditioning at 21 degrees Celsius in winter and 24 degrees in summer.
Maintain air conditioning equipment
Carry out regular cleaning of air conditioning equipment filters, which prevents consumption peaks due to obstructions, and schedule regular preventive maintenance of the equipment to ensure its proper operation and efficiency.
Limit the use of paper and recycle it
Avoid using paper as much as possible, reuse it, and properly manage recycling.
Use environmental materials
Use environmentally friendly materials in the construction and design of facilities and carry out regular preventative maintenance on equipment to ensure efficient operation.
Use renewable energy sources
Contract for the supply of electricity from renewable energy sources.
Opt for recyclable waste
Avoid the use of plastic containers and single-use packaging, and provide information to encourage as much separation of waste as possible, for proper waste management and appropriate recycling.
Commit to csr actions
Work with suppliers who have implemented an environmental policy in their services, and initiate awareness-raising actions for employees and customers. In our guide, find out more aboutclimate and CSR initiatives to reduce your carbon footprint and move towards carbon neutrality.